Rema is the first author who has taken the time to send me a book. To get the book into my hands, it had to travel from the Philippines, to Turkey, and then on to Malta, and finally Spain.
The last story in this book is Rema's life story. She shares her experiences vividly and talks of forgiveness exponentially.  She shares her pain and her doubts freely yet, in the same breath, she laughs and bursts into a song. I jokingly told her that other than my mom Jane, I aspire to be like her when I grow up (wink!). Apparently, I need me some singing lessons to qualify.
I decided to place her entire testimony into a post . Why? Well, I am not really keen on singing in public, but she was able to encourage me to do so. I hope that video never sees the light of day.
Thank you Rema!
CONTINUE TO LEARN AND CHALLENGE YOURSELF
"When we are motivated by goals that have deep meaning, by dreams that need completion, by pure love that needs expressing, then we truly live life". – Greg Anderson
All humans are essentially Noble, it is inherent in every person. I see in myself and others the capacity to do and see the good in ourselves and in themselves. We all need self-assurance from people to help us grow. Have that feeling of worthiness – worthy of love and belonging.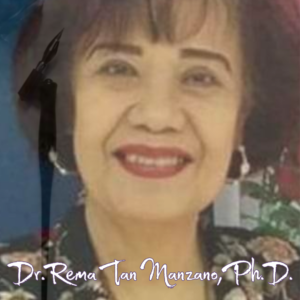 I'm now in my twilight years. Physically? I might have limitations but Mentally, I'm as alert as a Millennial and Emotionally I can change from doubt to conviction.
After retirement I went back to the academe to pursue my doctoral degree. I'm thankful to my husband who encourages me to do what I want to do and gives me full support.
I never stopped dreaming, learning and doing things that I love, especially reading and writing. The most rewarding things are seeing that my work has impacted others.
I consider my enrollment in SILKMentoring one of the milestones in my learning process. What I've learned in this webinar contributed a great learning experience to me as a person, especially my hidden grit. As a SILK mentee, I discovered some unrevealed gems that I thought I already knew.  I developed self-awareness that sprang from my nobility. I have learned to understand the real me and what to do to ensure better relationships. "Knowing yourself is the beginning of all wisdom" is a quote from Aristotle, the Greek Philosopher.
Through SILKMentoring, I came to better understand the meaning of self-awareness and nobility, wisdom and creativity, intuition and empathy, confidence and power of presence, authenticity and listening, boundary setting and storytelling, negotiation and decision making.
These gems of knowledge awakened in me a deeper understanding of what is true. We should know that everything we do in life, will leave a mark, so let us be conscious of that in every action we make. The value of a man should be seen in what he gives and not in what he is able to receive. Learn to walk through life with a smile – share generously to others from your loving heart.
I learned to respect other's boundaries based on the Golden Rule. The key to boundaries is about respect for self, respect for others and truthfulness. Communication is important. It is the attitude, the belief in yourself, belief in others and belief in the world.
Sharing a story is an excellent tool to empower, educate and inspire people. The difference between knowledge and wisdom was enlightening.
I had some challenging experiences in negotiation and I was successful, employing tactfulness and persuasion in making decisions after acting to a certain extent. I reflect if my thoughts will benefit me in my future course of action then I consult with others to better understand the situation. There is power in consultation that is synonymous with courage and to dramatize it more, we should listen to understand, not listen to reply.
I developed greater self-confidence and insight, more rewarding relationships with others and becoming a more effective personality. I realized that true nobility is being superior to one's former self.
In moving forward, I became bolder believing that there is something within me that is greater than any obstacle.
I consider myself now as a more empowered woman, armed with tools that educate and inspire. It's not WHAT but WHO we have in our life that matters and how they became happier because of me.
Through the lens of nobility, I redefined my goals and dreams that will always bear testament to my desires and selflessness. I don't hide my scars. I'm proud of them and the lessons they represent that could inspire generations and stay in my heart and mind forever. I TURNED MY SCARS INTO STARS!
An empowered woman serves with a purpose bigger than herself. She appreciates the beauty of being alive, ever believing in what she can do. She follows her heart and listens to her soul.
SAIL CALMLY ON TROUBLED WATERS – If we make this rule, the conduct of our life, we shall automatically change into charming personalities, considerate and helpful. Love yourself and take actions that spring from your deepest and highest self. The strength will emerge from there.
To my dear mentor, thank you Russell for the inspiration and kind words. To my SILK sisters, I enjoyed our journey together. To my dearest family and friends, thank you for always believing in me.
Lord, I'm truly grateful. I am humbled by your grace and your everlasting love for me!
Lastly, growing old is a gift, a celebration of what is happening now in my life.  I enjoy aging gracefully, mellowed by time!
Rema Tan Manzano, Ph.D
Soroptimist International (SI) of the Americas, Philippine Region, Las Piñas Central District-Director Elect, Metro Manila South District